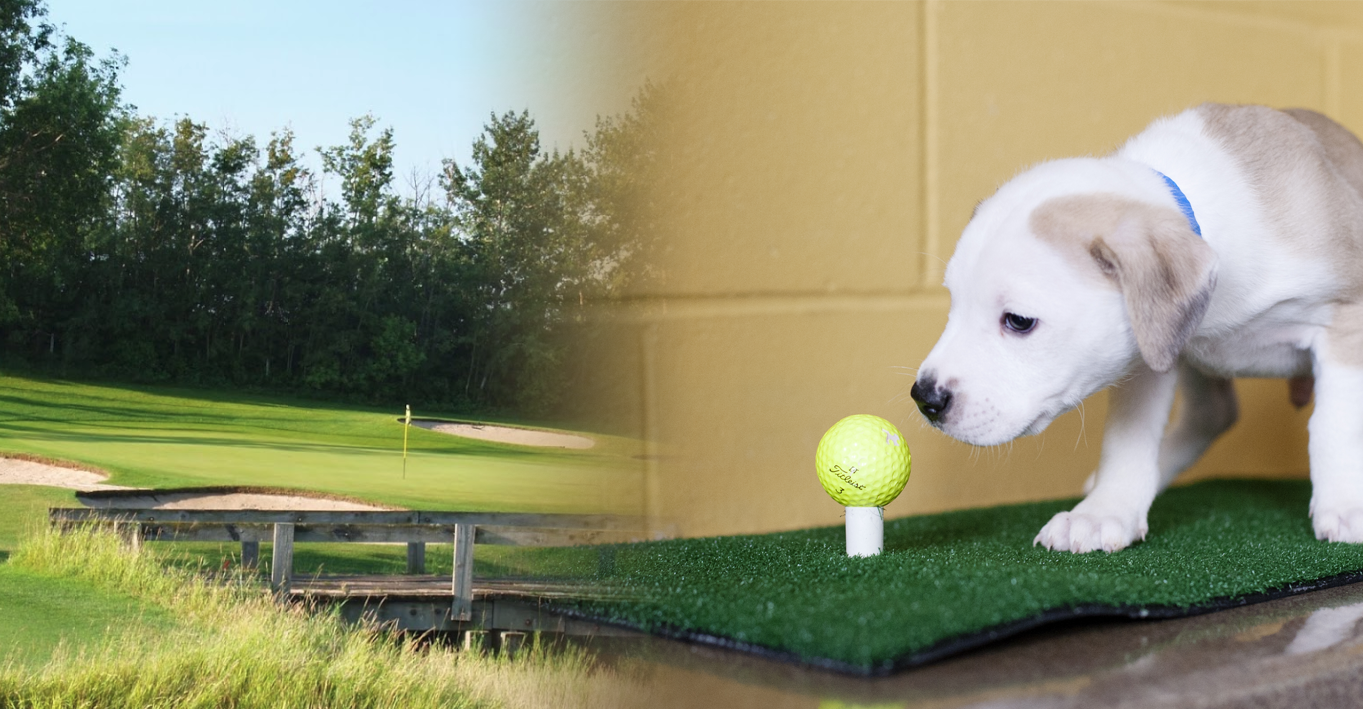 About Puttin' Fore Paws
There is a fun way to support the furry/feathered friends of Edmonton, with a fun day on the course! The Edmonton Humane Society was established over 100 years ago. We are excited to host the second annual Puttin' Fore Paws golf tournament. It is an 18 Hole Texas Scramble raising money for this great local cause. Pet owner or not, the organization has become an essential part of our city by "enriching the lives of people and companion animals through sheltering, programs and services, and community engagement." This tournament will be a reflection of EHS, by combining the compassion for animals with a fun day with friends. Many of the holes will have their own games to take the edge off the seriousness of the sport and unleash the animal in everyone. Throughout the tournament, we will bring awareness to the many different pillars of support that the Edmonton Humane Society provides to our city.

Every dollar of profit will go directly to the Edmonton Humane Society (a Registered Charity). Your support will give animals the chance to heal and find a family.
The Edmonton Humane Society is an organization that has passionate and dedicated people running exceptional animal welfare programs, including; Shelter, Adoption, Fostering, Humane Education, animal health care, animal protection, canine enrichment, and spay or neuter surgeries to name a few.
Because of supporters and donors like you, in 2018, EHS successfully:
Rehomed 4,625 companion animals
Performed 3,642 surgeries
Investigated 761 Animal Protection cases
Returned 311 lost animals to their owners
All of this helps homeless and abused companion animals find a second chance in a new home. Your support will mean the continued involvement of such a fundamental part of this community.
Tournament Host
BCI is a local Employee Benefit consulting firm established 43 years ago. They, along with the volunteers above, have donated their time and efforts into making this event a success.